Halloween is a couple of days away, and you'll see many frightening things that night. Keep an eye out for vampires, witches, ghosts and monsters!
Something else that scares some people is a pivot table. Even though it's a beautiful thing, a pivot table can be scary if you're not sure how to handle one.
Are you afraid to get started with pivot tables?
Have you learned the basics, but aren't sure what to do next?
Do the advanced pivot table features make you wake up screaming in the night?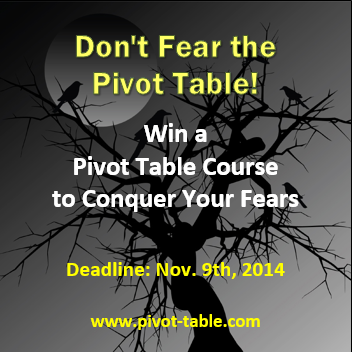 Share and Enjoy