Thank you for following my pivot table tips, here on the Excel Pivot Tables Blog. I appreciate it!
There are many more tips and tutorials on my Contextures website, and I've just finished setting up a Pivot Table index, so you can find everything.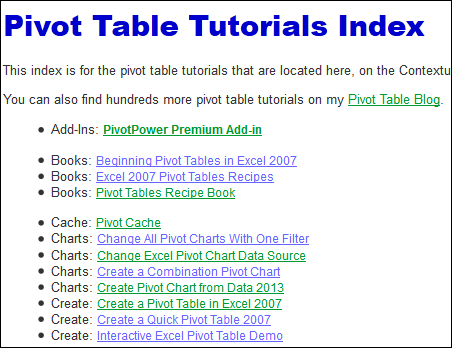 Frequently Asked Questions
There is also a page for Frequently Asked Questions (FAQs) for Pivot Tables and Charts, and I'm working on updating that page. Some of the instructions are for older versions of Excel, and I need to add the latest version's steps.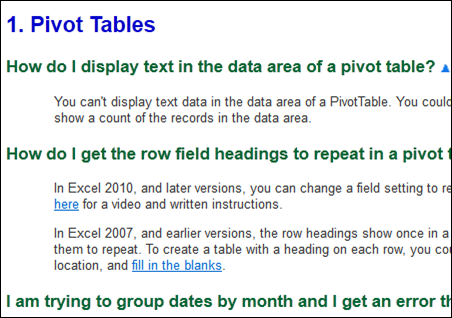 Popular Topics
My blog and website keep track of which pages have been visited, so I can see which topics are the most popular. That helps me figure out what I should write about, and which pages should be updated.
These are some of the most popular pivot table articles on the Contextures web site:
Take a look at those pages, and you might get some new ideas for things that you can do in your own workbooks.
Your Suggestions
If you have any suggestions for the FAQs list, or pivot table topics you'd like to see in a tutorial or video, please let me know.
_______________