If you frequently use filters in your pivot tables, here is a quick way to clear them. Thanks to AlexJ, who shared this tip. You can find more of AlexJ's Excel sample files on my Contextures site.
If you use the Ribbon commands to clear a pivot table's filters, it takes several clicks. First, you go to the Analyze tab under PivotTable Tools, then click Actions, and then click Clear Filters.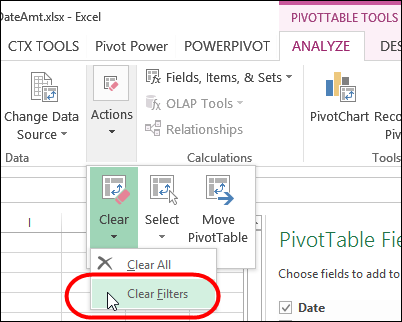 Add a Clear Button
To make this a one-click process, you can add a Clear button to the Quick Access Toolbar (QT). Then, select a cell in a pivot table, or an Excel table, click the button, and all the filters are cleared.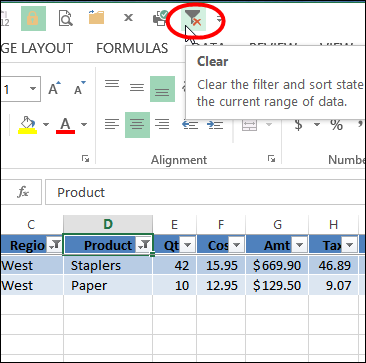 Video: Quickly Clear Pivot Table Filters
Watch this short video to see the steps for setting up the button, and clearing the filters.
Or watch on YouTube: Quickly Clear Filters in Excel Tables and Pivot Tables
More on Pivot Filters
For more information on pivot table filters, please click here to visit my Contextures website.
______________________