Occasionally, you might need to change a column heading in the pivot table's source data. For example, you could change a column heading from Qty to Quantity, to make it easier to understand.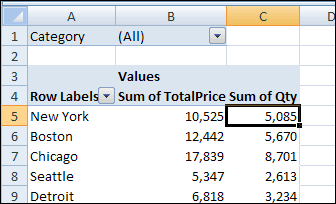 However, when you refresh the pivot table after making the changes, the renamed field will disappear from the pivot table layout. In our example, the Qty field is removed from the layout. It isn't automatically replaced by the Quantity field, even though it's in the same column heading cell in the source data.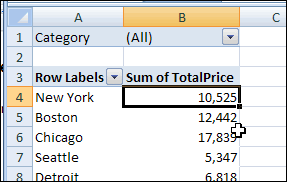 If you change the column headings, you'll have to add the revised field to the pivot table layout again. If you had number formatting in the old pivot field, you'll have to reapply the number formatting you had previously applied. 
Change Captions Instead
If possible, instead of changing the column headings in the source data, create custom names for the fields in the pivot table instead.
For example, to create a custom name for the Qty field:
In the pivot table, click on the cell that contains the pivot field name, Qty.
Type the custom name, Quantity.
Press the Enter key, to complete the renaming.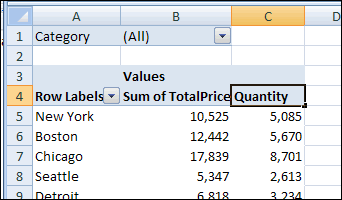 _____________________
For more information on Pivot Tables, please see the Pivot Table Tutorials on the Contextures Website.
_________________