To remove a pivot table from an Excel workbook, you can delete the worksheet that the pivot table is one.
Occasionally, you might want to remove a pivot table, but you can't just delete the worksheet because it contains other data. To remove a pivot table, and leave the other items on the sheet untouched, you can clear the cells.
Clear the pivot table cells
1. Select a cell in the pivot table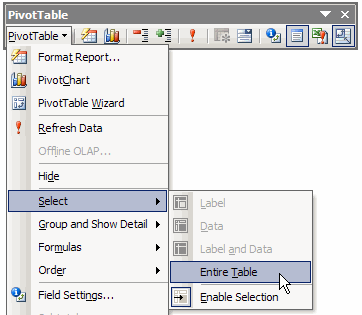 2. On the menu bar, click Edit|Clear|All.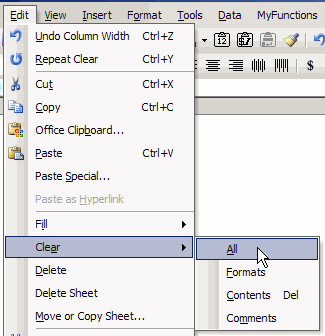 3. On the PivotTable toolbar, click PivotTable|Select|Entire Table
This will remove the pivot table, and all its formatting, from the worksheet.
Note: After deleting the pivot table, you might temporarily see drop down arrows where the pivot fields were located, but these should disappear when you activate another cell.
___________________________
For more information on pivot tables, see the Pivot Table Topics on my Contextures web site.
___________________________